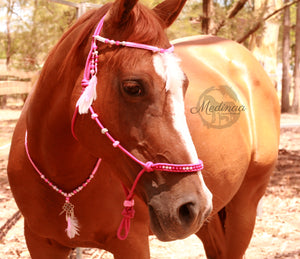 Has been in storage for 3-4 years. 

Detail to attention not up to MEDINAA's standard.
Photo taken when it was new. The browband, mane clips, and necklace are NOT included! ONLY the halter with the beaded noseband will be posted!

Size: small full (old sizing. Mare in photo usually wears a cob size)
NO RETURNS. FINAL SALE!